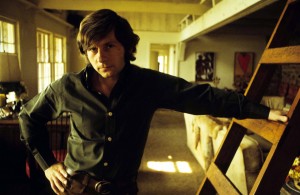 Originally posted at American Thinker.
At the Cannes film festival French actors are circulating a petition in support of admitted pedophile and child rapist Roman Polanski. Shocking? Lest we forget, in some circles, if it's about sex even perjuring yourself under oath, doesn't really count.
Over the last several months, Polanski, the "Oscar-winning director of "Rosemary's Baby," "Chinatown" and "The Pianist," has lived under house arrest in connection a 33-year-old case where the director drugged, plied with alcohol and raped a 13-year-old girl.
Polanski pleaded guilty in 1978 to unlawful sexual intercourse with the child. "But after a judge said he would renege on the plea bargain, Polanski fled to his native France and has been a fugitive since then."
Over three decades the impact of Polanski raping a child has slowly been watered down by the Swiss, the French and even Hollywood.  In some venues, Polanski's actions seem to be considered more creative predilection, than punishable perversion. Fellow pedophile Woody Allen opined in Polanski's defense, "He's an artist, he's a nice person he did something wrong and he paid for it."
Presently, while fighting extradition, more Polanski prey has inconveniently stepped out of the shadows. It appears an alleged victim claims that in 1983, like Samantha Geimer, she too was "sexually abused in the director's apartment."
British actress Charlotte Lewis said the filmmaker abused her "in the worst possible way." If given an opportunity, Polanski might like to respond to Lewis's accusation by clarifying that, "the severity of the crime could depend entirely on the definition of 'worse possible way'."
Regardless, Mr. Polanski may have some explaining to do because after twenty-seven years Charlotte, "provided evidence to … the Los Angeles County district attorney's office."  Could it be that Miss Charlotte may have also been the proud possessor of a blue dress from the Gap?
Roman Polanski is the worst king of predator.   Men like Polanski use positions of power to selfishly manipulate and misuse the naïve. If Charlotte Lewis's allegations prove true, at some point a star struck lass apparently put faith in a man who recognized a schoolgirl desire to be a movie star as an opportunity to molest a child.
Three decades later, Polanski seeks pardon, and Lewis wants justice. Charlotte said "I have lived with the effects of [Polanski's] behavior ever since it occurred." Why did the British actress wait so long? Maybe someone gave Charlotte the same dressing down Juanita Broderick allegedly received on behalf of Bill Clinton to keep her mouth shut about Polanski's perversion?
Grown and mature Ms. Lewis heard Polanski's "legal team is portraying his previous offense against a minor as an isolated instance." Charlotte's deep seated wound proves such is not the case.
Lewis's lawyer, Gloria Allred said she doesn't plan legal action right now, but believes the allegations would be relevant when and if Polanski is sentenced.  Maybe Hollywood supporter, Harvey Weinstein will host a combination Free Mumia Abu-Jamal and Roman Polanski fundraiser to cover the director's legal fees.
Lewis claimed, when being assaulted at sixteen years of age, Polanski, "just said very coldly, 'If you're not a big enough girl to have sex with me, you're not big enough to do the screen test. I must sleep with every actress that I work with, that's how I get to know them, [it's] how I mold them'."
If Polanski is extradited, Charlotte Lewis's testimony could prove detrimental.  However, if the jury is manned with starlets and based on the director's legendary Svengali influence, Roman Polanski might emerge from the whole seedy ordeal one of many sexual predators elevated to the position of ambassador to the world.