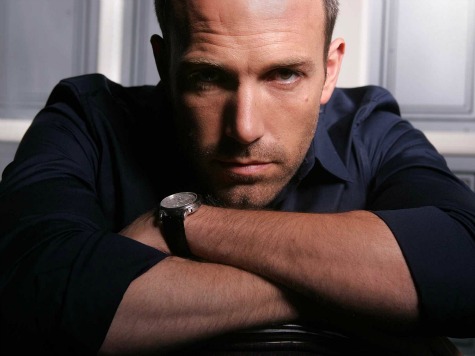 Originally posted at Breitbart: Big Hollywood
Oscar-winning Argo director Ben Affleck, founder of the Eastern Congo Initiative, once said "There's something really great and romantic about being poor and sleeping on couches." So it's no surprise that Affleck signed on with Global Poverty Project's Live Below the Line from April 29th to May 3rd.
Live Below the Line challenges people to find out what it feels like to live below the poverty line by trying to eat on $7.50 for five days. Other celebrities have pretended to be destitute before and came away from the five-day deprivation slimmer and more self-righteous than ever before. They were also better able to say that although they're multi-millionaires they're willing to starve to prove how self-sacrificial they are.
Liberals are notorious for flaunting their altruism and philanthropy. Public acts of kindness often times become opportunities to broadcast how much better than everyone else they are at being caring and concerned. And while no one knows what is in Affleck's heart, one can't help but wonder–if raising his profile weren't the driving force behind starving for five days, why would Affleck surviving on $1.50 per day even be front page news?
Either way, it's too late for suffering in silence, because now everyone knows that for five whole days he will before going the farm-to-table local food pushed by his wife, actress/mom/philanthropist Jennifer Garner.
In 2011 Garner, brand ambassador for Frigidaire, kicked off the Kids' Cooking Academy Summer Session campaign in support of Save the Children at Blue Hill at Stone Barns restaurant in upstate New York. Blue Hill is also where First Lady Michelle Obama held a fundraiser for hubby in the summer of 2012.
Despite Mrs. Affleck's and Mrs. Obama's affinity for Blue Hill, to date the first lady has not yet volunteered to Live Below the Line for even one afternoon.
Not for nothing, but Affleck's net worth is $65 million, while his wifey's is a paltry $35 million. If the math is correct, that comes to $100 million as a couple. Garner commended Frigidaire for addressing the "silent problem" of kids at risk for hunger in the U.S. by making a "$500,000 commitment to 'Save the Children.'"
Mrs. Affleck said that "If other corporations made that kind of commitment, think of what we could accomplish."
Maybe it would be easier on Affleck physically if the $100 million Bennifer Corporation II followed Frigidaire's lead and parted with some coinage on behalf of the hungry kids they're always publicly fretting about. In other words, instead of giving $1.50 million to the East Congolese–to show solidarity with hungry people everywhere–Affleck has decided to take a vow of poverty, keep his $1.50 million, and eat on $1.50 a day.
The Live Below the Line campaign website recommends that participants spend their "entire budget of $7.50 at the start of the week." LBTL (not to be confused with LGBT) recommends that the soon-to-be-hungry do the "research and creat[e] a shopping list, sticking to generic staples such as pasta, lentils, rice, bread, vegetables, potatoes and oats."
All of that could get confusing. So if the Afflecks run into a problem figuring it out, Affleck could always ring up "Jack of all trades, master of none," his ex-girlfriend/People's "Most Beautiful Woman in the World," Gwyneth "Goop Girl" Paltrow. If Gwynie isn't whipping up a quick and easy duck cassoulet with BFF Mario Batali, she'd probably be more than happy to come over and teach the fledglings how to cobble together Corn Vichyssoise on $1.50 a day.
Speaking of corn, Mrs. Affleck did tell Chatelaine Magazine that the Afflecks have a garden. The Hollywood supermom said that the family has "corn growing, sugar snap peas, tomatoes, zucchini, cucumber, squash. We've got all kinds of stuff. We planted them together."
Lucky for Affleck, LBTL says that "you can use food sourced from your garden as long as you can account for the price of production!"
So if Affleck doesn't go over his buck-fifty a day, he can sneak out back and supplement his austere diet with corn on the cob, grilled zucchini, and tomatoes stuffed with the recipe for Puerto Rican rice and beans that ex-fiancee´ Jennifer Lopez taught how him to make on Dateline.
In the end, Affleck will survive. After all, it's only five days, and he'll have his wife at his side to pat his fevered brow and if necessary, stave off his hunger with hot stone massages.
According to the rules, "Drinking lots of tap water is advised, and there's no need to calculate how much it costs or add that into your budget." In which case, word to the wise: if fans should happen to see Affleck nursing a glass of free water at Caffé Luxxe in Santa Monica, they should try to remember that with all the legumes he'll be eating, it might be best to hold off asking for his autograph until the end of the week when he's finished impersonating a poor person.