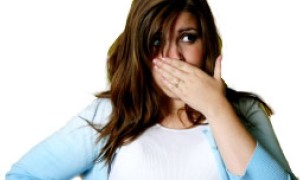 Originally posted at CLASH Daily.
Of late it seems fecal matter is everywhere. First it showed up in public pools when Cryptosporidium, a hard-to-kill bacteria, made an appearance across America. Ironically, this nasty parasite is the same fecal-to-oral microorganism travelers to Mexico are regularly afflicted with.
According to an article written in the year 2000 entitled "Prevalence of Cryptosporidium Parvum Infection in Children along the Texas-Mexico Border and Associated Risk Factors", "Cryptosporidiosis [was] endemic in developing countries, such as Mexico, as a result of poor sanitation and crowded living conditions."
Since the year 2000, along with the highly-touted cultural diversity the left insists all Americans, like it or not, should revere, the influx of illegals from all over the world has delivered to America's shores and infused our public pools with bacterium from individuals with bathroom habits typical of countries with poor sanitation.
And public pools aren't the only place harmful pathogens have been showing up.
Recently, Cyclosporiasis, a painful parasitical stomach ailment, sickened about 400 Americans after eating cilantro imported from Mexico.
How did the parasite end up on the cilantro, you ask?
Apparently human waste and toilet tissue clung to the herbage after making "contact with the parasite shed from the intestinal tract of humans," who were working so hard they couldn't make it to the port-a-potty in time.
Although pure speculation on my part, it seems that since the borders have been opened wide to welcome in host carriers of maladies such Enterovirus D-68, an infection that was probably imported from Latin America that killed and paralyzed dozens of American children, the Obama administration's benevolence toward illegals crossing the border has made victims of our nation's citizens.
So, as more and more illegals push their way into our midst, it may be wise to avoid the public pools our tax dollars support and to pass up Mexican restaurants that proudly sprinkle the burritos with cilantro that may or may not be decorated with unappetizing sprinkles of its own.
Beware, because people of the same ilk as those who pooped on the cilantro and contaminated our public pools are now officially out of the shadows.
In other words, illegals are everywhere, brazenly pushing around shopping carts, clogging up our classrooms, sneezing and coughing all over public transportation, jamming up our hospital emergency rooms and, most disturbingly of all, working in the food industry.
That's right – besides picking crops and taking a dip in a city pool, a large majority of illegals gravitate toward food-handling jobs in restaurant kitchens and meatpacking plants.
Have you noticed that Spanish-speaking individuals are in grocery stores constructing towers out of tomatoes and peaches? Hence, unless one is daring enough to chance a raging case of E Coli infection, snacking on unwashed grapes and cherries at the local farmer's market is something that should be avoided.
Adding credibility to the pathogens-on-the-food warning, recently Consumer Reports ran lab tests on 300 packages of ground beef and found that all were contaminated with fecal matter.
The dangerous bacterium that was found on the meat includes Staphylococcus aureus and Clostridium perfringens, the second of which causes one million cases of food poisoning annually.
In addition to antibiotic-resistant Mexican Mycobacterium tuberculosis strains migrating across the border, antibiotic-resistant superbugs are now also showing up on meat that was tested.
Seeing as how dead cows can't poop on themselves and meat processing across the Midwest is mostly done by illegals, even though no one has specified the source of the feces, there's a good chance the intestinal waste blended in with the hamburger meat comes from workers who wear their rubber gloves inside and outside of the bathroom.
Yet, rather than acknowledge an epic policy failure on their part, the same Democrats who overlook illegals crossing our border will likely call for stricter food safety regulations for meat packing plants – a futile effort if workers are hygienically challenged.
And it's not just the beef.
The most recent NARMS retail meat report, a meat surveillance program in conjunction with the US Food and Drug Administration (FDA), the Centers for Disease Control and Prevention, and the health departments of 11 states found that "Ninety percent of pork chops, ground beef and ground turkey, and 95 percent of chicken breasts were contaminated with fecal bacteria."
Granted, the premise may be pure conjecture, but just like pools and tainted cilantro, there's probably a good chance that factory workers with less-than-first-world bathroom habits are now infecting our meat.